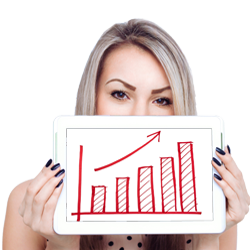 Now would be a good time for Fort Myers-Naples area small business owners to consider increasing their advertising expenditures.
There are just over 205,000 small businesses in the Cape Coral-Fort Myers, FL Metro Area, according to the U.S. Census Bureau. Based on some promising retail sales data, the Overall Sentiment Index among local small business owners has improved 42.8%% between April 26 and October 12 of this year.
The best news for business owners came from the Commerce Department on Friday when it reported that retail sales rose by a seasonally adjusted 1.9% in September. This is the fifth straight month of gains.
Local retail gains are being powered by improving consumer confidence and a large pool of cash sitting in people's savings accounts.
The Conference Board's Consumer Confidence Index jumped to 101.8 in September, up 17.9% from August. This means consumers are in the mood to spend. Fortunately, they have money in the bank to do so.