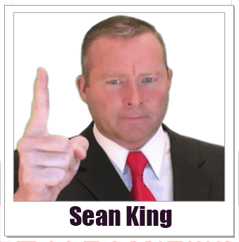 If you were one of the 802,000 people who tuned-in to a Fort Myers-Naples radio station last week, odds are you heard a commercial for King Law. There's even a good chance you can sing their phone number, 888-SEAN-KING. These commercials help local attorney Sean King compete effectively against 2,525 other lawyers in Collier and Lee counties.

"Radio advertising works for me," says Mr. King. "My commercial has been on every day for the past seven years. Advertising on Fort Myers radio helps me reach clients from Marco Island to Venice. No other media has that kind of coverage."

Mr. King primarily represents clients who have claims involving personal injury, car accidents, medical malpractice, or wrongful death. "It is not unusual," he says, "to get calls from clients from an accident scene because they just heard our commercial on the radio. Sometimes it's right then, or sometimes it's a couple of hours later or the next day. But they call because they know me and my phone number from my advertising."
Advertising and Marketing are Critical
According to a survey among Florida lawyers by the American Bar Association, the most serious challenge facing the state's law professionals is "there are too many lawyers." So, as Mr. King has learned, advertising and marketing are critical to claim a significant portion of the money people in Southwest Florida will spend on legal advice.
Each year, according to Nielsen, 101,000 people in the Fort Myers-Naples area will seek the help of a local attorney. This will generate more than $251,000,000 in legal fees.
Advertising On Fort Myers Radio Reaches The Right Audience
The evidence supporting Mr. King's decision to utilize a significant portion of his marketing budget to advertise on Fort Myers radio has been conclusive. Radio will reach 90.4% of Southwest Florida consumers who will seek legal advice this year. This is substantially more than will watch local TV or read a local newspaper.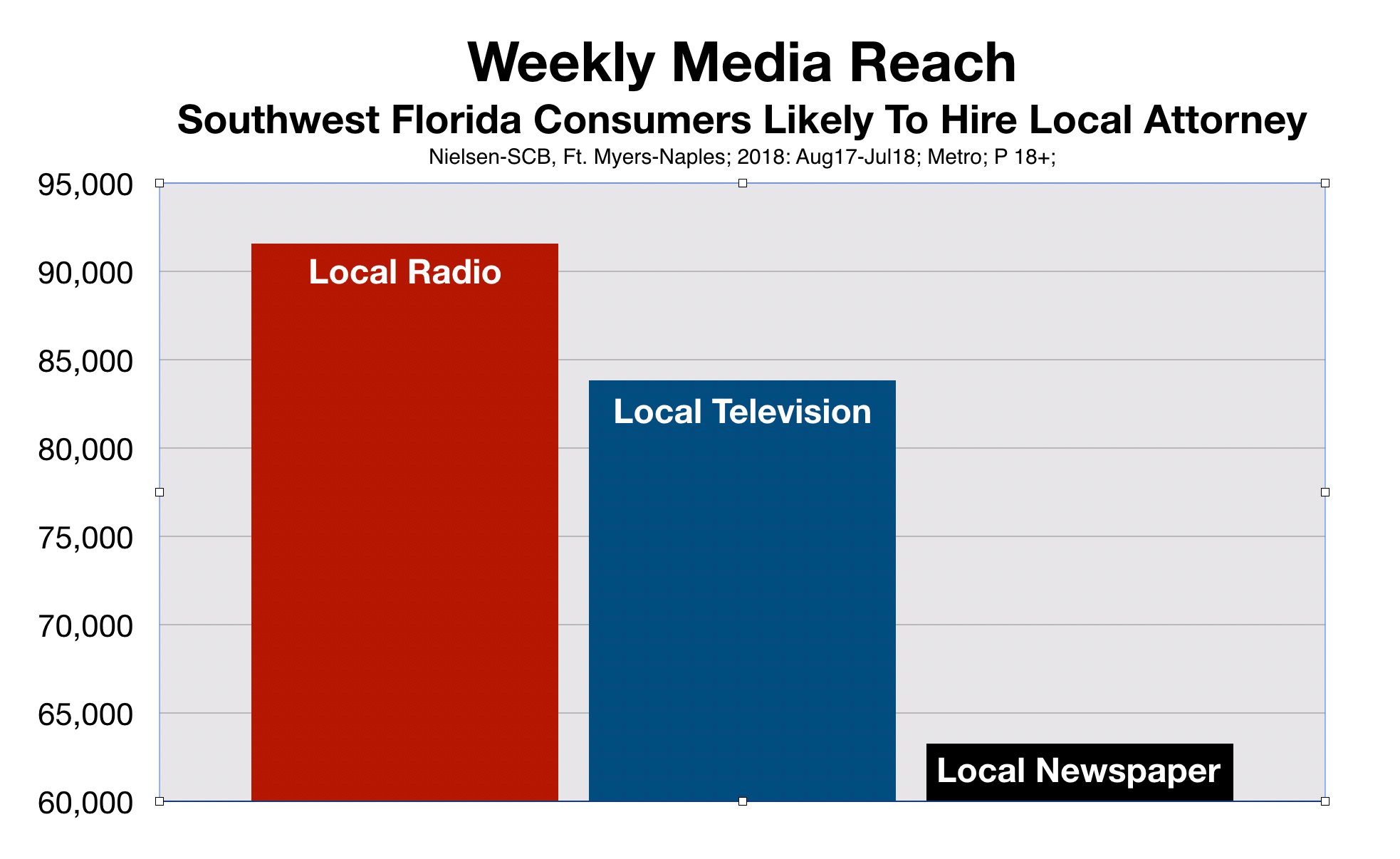 "Advertising on Fort Myers radio," says Mr. King, "helps me to have my commercials everywhere… in people's homes, at their gyms, and at their doctor's offices. Most importantly, because the majority of my cases involves automobile accidents, it gets my message into people's cars. And, because, accidents can happen to anyone, advertising on a variety of radio stations affords me the opportunity to reach listeners of all ages and all lifestyles."
Radio Advertising Affords Powerful Frequency
Starting with his very first commercial on Fort Myers radio, Mr. King has included the use of a musical jingle consisting of his, now, ubiquitous phone number. "Adding radio to my marketing plan allowed for the frequent repetition of the jingle. Now, almost anyone who hears my name in Southwest Florida can recall my phone number from the jingle. So, when anyone needs legal advice, they know how to reach me."
Mr. King believes radio advertising can be effective for almost any Fort Myers small business owner. "The key," he advises, "is patience. You can't just advertise for a week and expect it to work. It might take several months to see measurable results. I've tried newspaper advertising and phone book advertising, but it hasn't been successful. The reach and frequency I get from advertising on Fort Myers radio provide branding opportunities these other media can't."