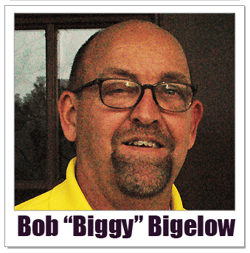 Biggy's Place is a 164-seat restaurant serving breakfast and lunch in Fort Myers. Since new owners took over the location just over five years ago, sales have increased an astonishing 65%.

"We've grown every year since we started," says Bob Bigelow (aka Biggy) who now owns the restaurant along with his wife, Dawn. "Advertising on Fort Myers radio has been a large, large part of our growth."

Succeeding in the restaurant business in Southwest Florida is not easy. At last count, besides Biggy's Place, there were 2472 other restaurants in Collier and Lee counties chasing almost a billion dollars in sales.

In all, restaurants in the Fort Myers-Naples area have 268,000 seats to fill every day. That works out to one place-setting for every three people who live here.
Understanding The Value of Advertising on Fort Myers-Naples Radio
Mr. Bigelow has a strong pedigree for producing results in the hospitality business. Before Biggy's Place, he successfully owned and operated 18 Domino Pizza franchises throughout Southwest Florida as well as two Coldstone Creamery locations. "It was this experience," he says, "that taught me the value of radio advertising. So, it seemed only natural to me to include a budget line for advertising on Fort Myers radio when we opened Biggy's."

"Three months after we took over the restaurant, we began investing hot-and-heavy into our radio advertising," he says. "I've been involved in marketing for over 37 years, but I have never been as overwhelmed by the response to our current advertising. Almost every day a new customer will tell us they learned about us on Fort Myers radio."

Mr. Bigelow's belief in the power of advertising on Fort Myers-Naples radio is supported by extensive market research. According to Nielsen, 682,761 people who will visit a Southwest Florida restaurant this month listen to local radio. This is substantially more than the consumers who watch local TV or read a local newspaper.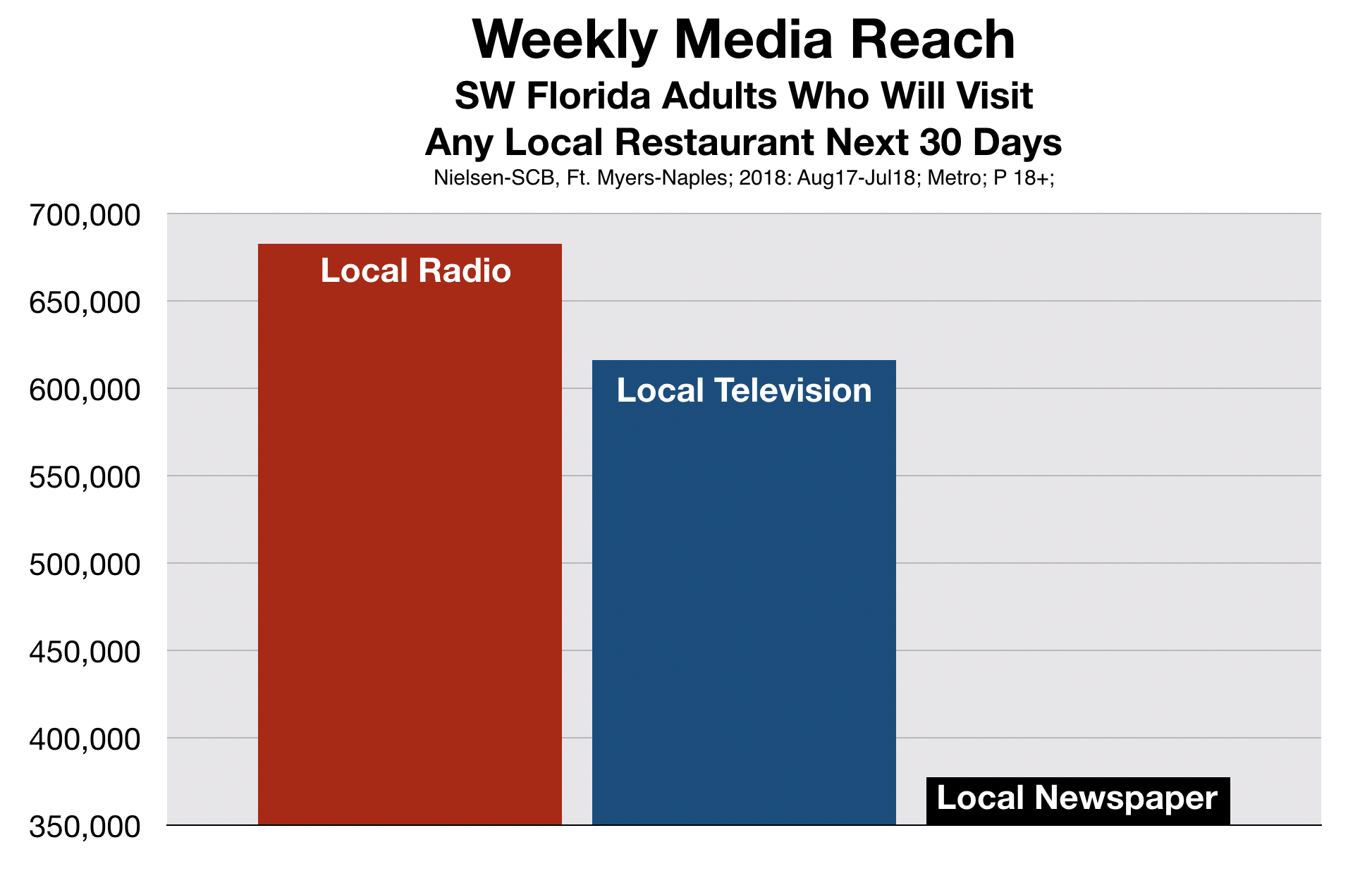 The strength of Fort Myers radio as an advertising medium for local restaurants is even more apparent among those consumers who dine-out at "sit down" restaurants like Biggy's Place 3 or more times each month. Local radio reaches almost 90% of these frequent diners, far more than both local TV and local newspaper.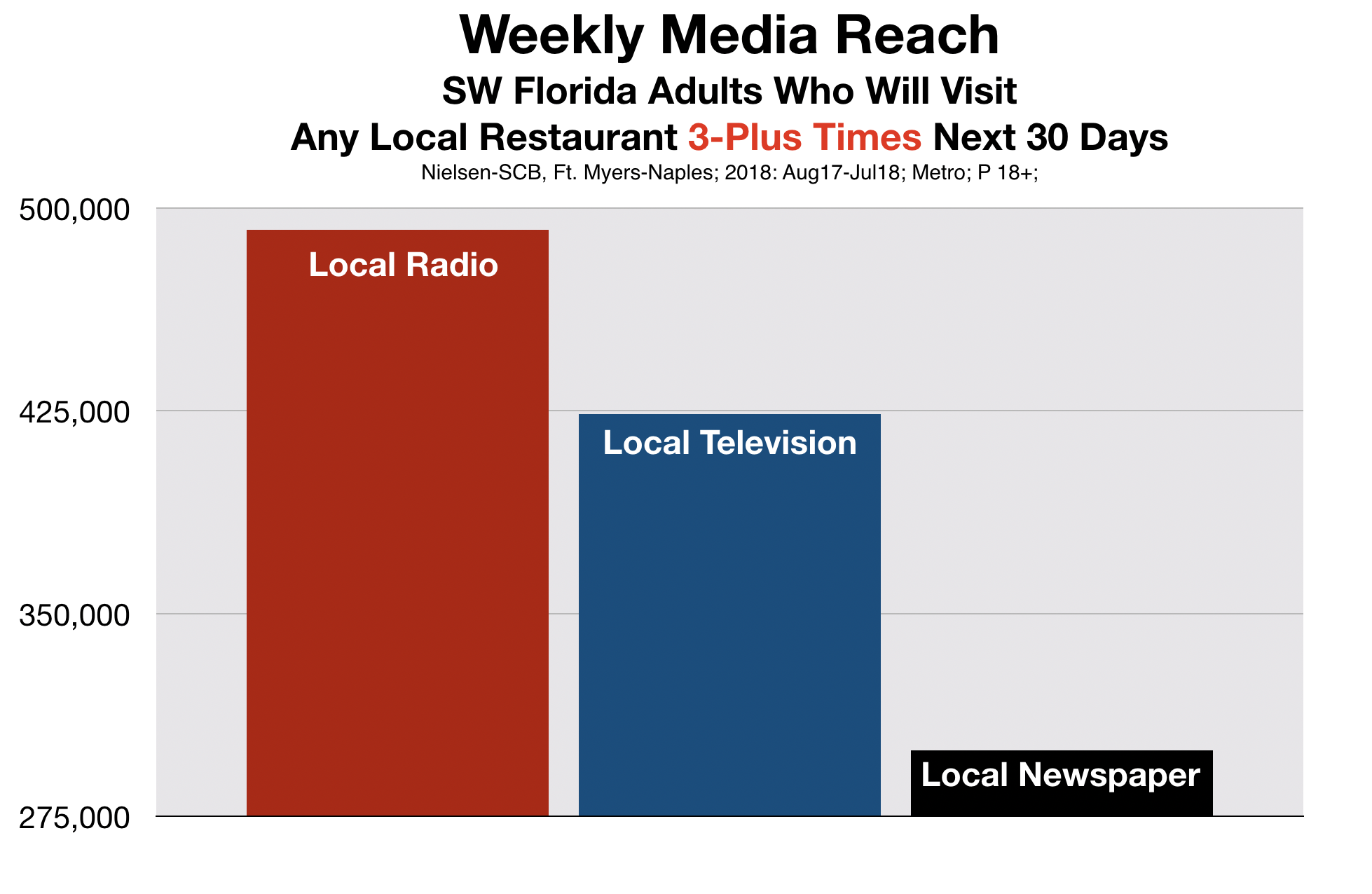 To illustrate this last point, Mr. Bigelow recalls a very successful small business owner that works just up the street from Biggy's Place. "He drove by us almost every day but never knew we were here," he says. "Until one day, when he heard our commercial on a Fort Myers radio station. Now, he and his father come into our restaurant four times a week for lunch."
Sound Strategy
Over the past five years, commercials for Biggy's Place have run every single week on multiple Fort Myers radio stations. "We use a combination of 30-second commercials and 6-second commercials," says Mr. Bigelow. "We use the longer commercials to explain that at our restaurant, customers can get a burger at 7:00 in the morning or pancakes at 2 in the afternoon. We then use the shorter commercials just to keep our name top-of-mind."

Each commercial includes the voice of Biggy, the restaurant's mascot who sounds like a cross between William Conrad ("Jake and The Fatman") and Edward G. Robinson. Although Mr. Bigelow does not appear in the ads himself, he is often asked by new customers to do the voice. "That's when I really know, "he says, "that our radio advertising really works for us."

Mr. Bigelow says, "Every small business in Fort Myers and Naples can make radio advertising work just like us. I recommend setting aside 6% of every sale to use for marketing. But the real key is to stick with it. You must promote…promote…promote. If a business does not begin to see results after about three months, then the problem isn't radio, it is a problem with the message. I learned that with Dominos, and I learned that at Biggy's Place."

"We went through several commercials before we hit on the right message," says Mr. Bigelow. "It took us 3 or 4 tries before we really got the results we wanted. Now, customers will brag to me how far they drive and how many other restaurants they passed to eat here. It's all because they heard our advertising on Fort Myers radio."