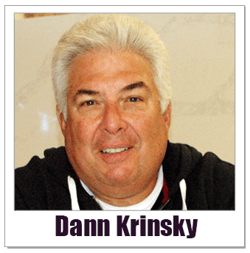 "Advertising on Fort Myers radio built this business," says Dann Krinsky. He oversees the marketing efforts of Rock Solid Countertops & More, a Naples-based retailer of natural stone countertops.
"Fifteen years ago, when Hugo Vargas opened for business, the showroom was one-quarter the size it is now. There was half the number of employees. And there was no fabrication shop. It was a shoestring operation," explains Mr. Krinsky.
"Eleven years ago," he continues, "I convinced Mr. Vargas to advertise on the radio for the first time." Originally, Rock Solid committed to a weekend-only campaign on a Fort Myers rock-and-roll station for one month. "We saw results almost immediately and have been advertising on Southwest Florida radio every day ever since."
Additional Exposure on Fort Myers Radio Produced Greater Results
After a few months of advertising on a single radio station, Mr. Vargas noticed that a new auto dealer had moved into the area and seemed to be advertising on every local radio station multiple times each day. "He asked me," says Mr. Krinsky, "if we increased the number of Fort Myers radio stations Rock Solid was on and added more commercials, would we see greater results?"
"So," continues Mr. Krinsky, "we added a second radio station and we saw a huge increase in customers pretty quickly. We then added another, and another, and another. At one point, we were on running eight commercials per day on 16 different Fort Myers radio stations."
"For three years we used only radio advertising to grow the business," says Mr. Krinsky. "Based on our success, though, we were eventually able to expand into television and print to augment our radio campaign."
Independent research supports Rock Solid's strategy of using advertising on Fort Myers radio as the foundation of its marketing strategy.
Market Research Supports Advertising on Fort Myers Radio
According to Nielsen, Fort Myers radio reaches significantly more consumers than other local media among people who plan to spend on $5000 or more on kitchen or bathroom remodeling (the primary reason for buying natural stone countertops).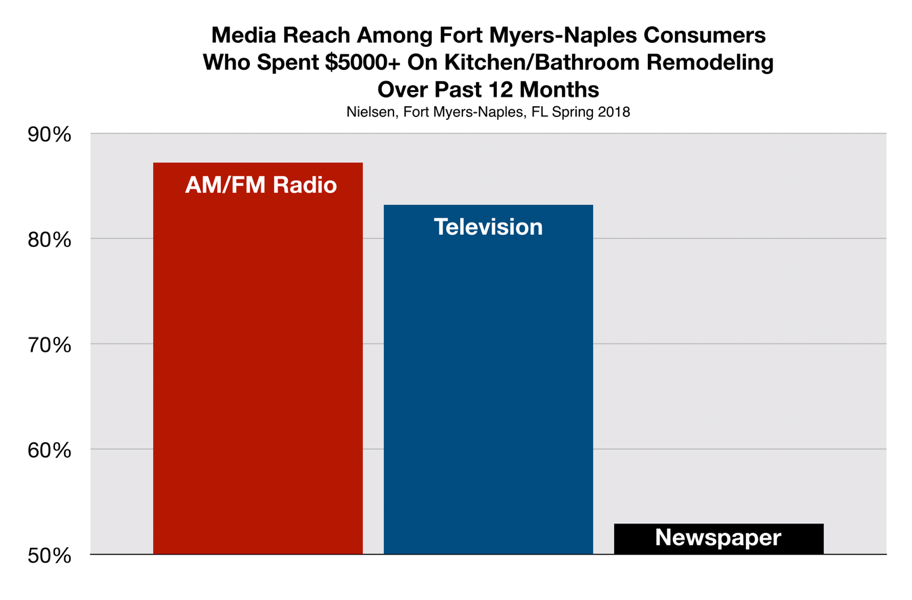 "Recently," says Mr. Krinsky, "our business has slowed a bit. It is primarily because people have had to re-prioritize their remodeling projects as they continue to recover from the effects of Hurricane Irma. As a result, we have temporarily trimmed our marketing budget."
"We have cut out our newspaper advertising completely and have taken a hiatus from television. But we have stayed pretty true to our commitment to advertising on Fort Myers radio. It is what initially helped us build the business into one of the top countertop companies in Southwest Florida."
"No other medium can give us the reach we need. And radio provides us with the absolute lowest cost per exposure. All advertising is familiarity. It's much easier to close a sale in-store if you can focus on selling your products and not your company. Advertising on Fort Myers radio helps us do that."