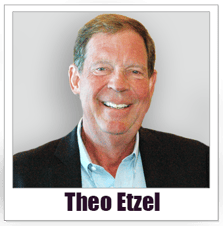 Conditioned Air is a Naples-based heating, ventilation, and air conditioning company. Theo Etzel joined the company in 1995 as President and CEO. That was the same year the company began advertising on Fort Myers radio as part of an aggressive growth strategy.
"When my partners and I purchased the company 24 years ago, we had 25 employees and $2.5-million in annual sales," says Mr. Etzel. "Today we employ 375 people and generate north of $50-million a year in sales throughout Southwest Florida."
"To accelerate our growth at the beginning, we needed a strong platform to share the company's story," recalls Mr. Etzel. "So, we invested heavily in radio advertising." To this day, Fort Myers radio is still Conditioned Air's predominant form of advertising.
Radio Advertising Provides Competitive Advantage
"I have a background in radio," says Mr. Etzel. "One of my first jobs was with WKAT, a small radio station in Miami. I then ran the station at Stetson University where I graduated with degrees in economics and finance. So, when we purchased Conditioned Air, I knew I could use my knowledge of radio to differentiate our company from our numerous competitors."

"For instance," explains Mr. Etzel, "most HVAC companies compensate their technicians on the amount of the total sale. In reality, this pits the tech against the homeowner. They can make more money by suggesting unneeded or more expensive parts and service."
"At our company," he continues "we pay our techs a salary based on experience and education. We then bonus them based on customer satisfaction. So, when we brand ourselves and promote Conditioned Air on Fort Myers radio, we talk about how we align ourselves with customer needs. It's a story that resonates with prospective and current customers."
Conditioned Air advertises continuously and evenly throughout the year. "People assume we are a seasonal business because we primarily sell and service air conditioners," says Mr. Etzel. "But it is critical that our company is always at the top of the customer's mind. No one will wake up tomorrow thinking about their air conditioner unless it isn't working. That's when we need them to think of us, and that's why we are always advertising on Fort Myers radio."
Radio Advertising Proven To Keep Businesses Top Of Mind
Local Ad Recall, a research company that measures the effectiveness of advertising, found that brand recall was five times higher for companies that advertised on radio versus the companies that did not. Consequently, Fort Myers and Naples small business owners who advertise on radio have a much better chance of being recalled and, therefore, frequented by prospective customers than companies that do not advertise on radio.
Consumer insight company, Nielsen found similar results. Across several different business categories, on average, radio advertising improved recall by 82%. The businesses measured were a health and beauty company; an information technologies company; an auto aftermarket retailer; a motorcycle company; and a mobile app company.
Unaided Brand Recall
Radio Ad Recall
Advertising on Fort Myers Radio Provides Broad Reach
Currently, Conditioned Air advertises on six different Southwest Florida radio stations. "Because we never know who is going to need a new air conditioner, a repair, or maintenance, it is important we catch as many ears as we can as often as possible," says Mr. Etzel. "The stations we choose provide us with a broad range among our target demographic."
One of the greatest attributes of advertising on Fort Myers radio, as far as Conditioned Air is concerned, is the ability to change commercials quickly.
"At least six times a year, one of our equipment suppliers will unexpectedly allow us to offer special pricing or rebates to our customers for a short time," says Mr. Etzel. "With radio, we can produce a quality commercial with news of the offer and have it on the air the next day. You can't do that with any other advertising medium."
"This is how we really know our radio advertising works," Mr. Etzel offers. "When we run these commercials with specific offers, we notice a pretty big uptick in the number of calls we receive regarding that offer."
Mr. Etzel believes radio advertising can work for any Fort Myers-Naples small business. "To be successful, though," he says, "takes time and frequency."
"People naively fool themselves that they can advertise for just two weeks and have an explosion of business. It doesn't usually work that way. To avoid being disappointed requires investing in radio advertising for the long term. That's how we expanded our business."
More Great Advice for Southwest Florida Business Owners