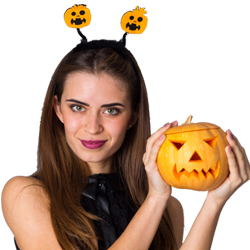 Southwest Florida business owners who sell goods and services related to Halloween can expect far more treat than trick this year.
Based on estimates from The National Retail Federation (NRF), Fort Myers consumers are expected to spend a record $38,190,461 on Halloween. This would be 19.3% more than was handed out in 2020.
The NRF estimates that 65% of consumers intend to celebrate Halloween or participate in Halloween activities this year, up from 58% in 2020 and comparable with 68% in 2019 before the COVID-19 pandemic.
The top ways consumers are planning to celebrate include handing out candy (66%), decorating their home or yard (52%), dressing in costumes (46%), carving a pumpkin (44%), and hosting or attending a party (25%).
Fort Myers small business owners looking to scare up a share of this Halloween cash will need to advertise to drive local consumers to their stores and websites. But, to make a difference, advertising needs to begin right away.
"This year consumers are shopping for Halloween items earlier than ever," says the NRF, "with 45% planning to shop in September or earlier and another 39% during the first two weeks of October."
Read More
0 Comments Click here to read/write comments
Topics roi, best way to advertise, retail, radio advertising, return on investment, halloween, pet marketing, pet owners, parents, children, retail sales, retail store, retailer, retail spending, advertising return on investment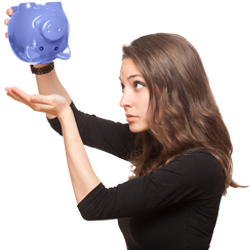 To maximize success, every Southwest Florida business owner needs to advertise.
"Think you have a great product?" asks the US Small Business Administration. "Unfortunately, no one's going to know about it unless you advertise."
The SBA goes on to say, "Advertising, if done correctly, can do wonders for your product sales, and you know what that means: more revenue and more success for your business."
According to the US Census Bureau, there are 51,360 small businesses in the Fort Myers area. This geography includes Fort Myers, Cape Coral, Immokalee, Naples, San Marco Island, and every point in between. Most of these diminutive companies have limited dollars to invest in advertising.
Advertising successfully in SWFL is achievable, though, with a small budget if the available funds are invested wisely. Oftentimes, this means selecting one medium rather than spreading money over several.
So which medium makes the most sense for small business owners with limited budgets? By most key advertising metrics, advertising on Fort Myers radio is the best option.
Read More
0 Comments Click here to read/write comments
Topics Reach, roi, best way to advertise, retail, small business advertising, radio advertising, small business owner, swfl small business, radio commercials, southwest florida small business, return on investment, small business, branding, retail sales, retail store, retailer, advertising reach, reach & frequency, small business marketing, retail spending, advertising return on investment, duplication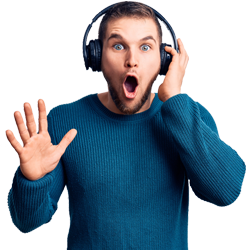 Advertising is crucial to the success of Southwest Florida business owners. According to Investopedia, "lack of adequate marketing and publicity are among the issues that drag down small business".
According to Borrell Associates, a company that tracks advertising trends across the country, SWFL business owners are expected to spend $607 million to advertise the goods and services they sell. This represents a 7% increase versus last year.
The majority of these dollars are being spent by Fort Myers-Naples area business owners to capture a significant share of the $17.2 billion dollars local consumers will be spending this year. These estimates are based on a revised forecast from the National Retail Federation (NRF).
Of course, there is an over-abundance of ways a local business owner can advertise. Perhaps the best way to generate sales from local consumers is with Fort Myers radio. Here are the top five reasons why...
Read More
0 Comments Click here to read/write comments
Topics Reach, roi, best way to advertise, millennials, small business advertising, radio advertising, small business owner, swfl small business, radio commercials, southwest florida small business, return on investment, small business, millennial parents, advertising reach, reach & frequency, small business marketing, time spent listening, advertising return on investment