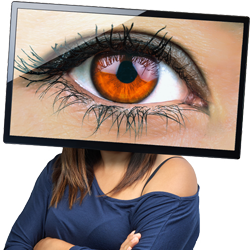 Advertising on Fort Myers television and cable is becoming less attractive to local business owners as viewers rapidly defect to alternative video entertainment sources including, Netflix, YouTube, Hulu, Amazon and Disney+.
Collectively these streaming services are referred to as Over-The-Top Television (OTT) and Connected-TV (CTV). Viewers can only access this OTT and CTV content via smartphone, tablets, computers, smart-TVs, Amazon Fire Sticks, and Roku Sticks, Nielsen reports that 96.1% of Southwest Florida adults own at least one these devices. Furthermore, they are using them.
According to Nielsen, OTT and CTV networks now reach 42.3% of all Southwest Florida consumers every week.