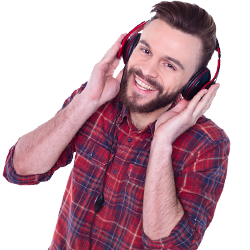 Retail spending in Southwest Florida is expected to reach $17.2 billion this year, a 13.5% increase versus 2020. These estimates are based on a revised forecast from the National Retail Federation (NRF).
Since 1940, when WFTM-AM signed on as the first station in Fort Myers, local business owners have depended on radio advertising to help market their goods and services to SWFL consumers. But has the Coronavirus pandemic altered the medium's ability to deliver customers to ring up sales for local retailers?
Two critical marketing metrics indicate that advertising on Fort Myers radio remains the best way for a small business to advertise.
The first measurement is reach. This is the number of different consumers who are exposed to an advertising campaign.
The second measure is return-on-investment (ROI). This is the amount of sales a business can expect for every one dollar invested in advertising.
Based on these metrics, here is how advertising on Fort Myers radio measures up to other options available to local small business owners.