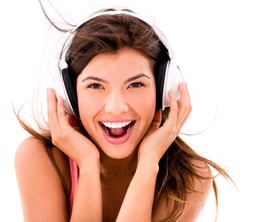 In 1940, WFTM in Fort Myers signed on as the first radio station in Southwest Florida. Since then, local business owners have depended on radio advertising to successfully market their goods and service. Using any advertising metric, despite the inundation of new media options, radio remains the most potent medium for fulfilling the marketing objectives of Fort Myers and Naples area business owners of every size.
Is radio advertising still effective in the 21st Century? Meet five small business owners throughout the Fort Myers and Naples are who say YES.
1. Conditioned Air: Radio Part Of Aggressive Growth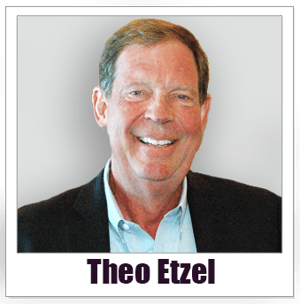 Conditioned Air is a Naples-based heating, ventilation, and air conditioning company. Theo Etzel joined the company in 1995 as President and CEO. That was the same year the company began advertising on Fort Myers radio as part of an aggressive growth strategy.
"When my partners and I purchased the company 24 years ago, we had 25 employees and $2.5-million in annual sales," says Mr. Etzel. "Today we employ 375 people and generate north of $50-million a year in sales throughout Southwest Florida."
"To accelerate our growth at the beginning, we needed a strong platform to share the company's story," recalls Mr. Etzel. "So, we invested heavily in radio advertising." To this day, Fort Myers radio is still Conditioned Air's predominant form of advertising.
Conditioned Air advertises continuously and evenly throughout the year. "People assume we are a seasonal business because we primarily sell and service air conditioners," says Mr. Etzel. "But it is critical that our company is always at the top of the customer's mind. No one will wake up tomorrow thinking about their air conditioner unless it isn't working. That's when we need them to think of us, and that's why we are always advertising on Fort Myers radio."
Currently, Conditioned Air advertises on six different Southwest Florida radio stations. "Because we never know who is going to need a new air conditioner, a repair, or maintenance, it is important we catch as many ears as we can as often as possible," says Mr. Etzel. "The stations we choose provide us with a broad range among our target demographic."
One of the greatest attributes of advertising on Fort Myers radio, as far as Conditioned Air is concerned, is the ability to change commercials quickly.
"At least six times a year, one of our equipment suppliers will unexpectedly allow us to offer special pricing or rebates to our customers for a short time," says Mr. Etzel. "With radio, we can produce a quality commercial with news of the offer and have it on the air the next day. You can't do that with any other advertising medium."
"This is how we really know our radio advertising works," Mr. Etzel offers. "When we run these commercials with specific offers, we notice a pretty big uptick in the number of calls we receive regarding that offer."
Mr. Etzel believes radio advertising can work for any Fort Myers-Naples small business. "To be successful, though," he says, "takes time and frequency."
"People naively fool themselves that they can advertise for just two weeks and have an explosion of business. It doesn't usually work that way. To avoid being disappointed requires investing in radio advertising for the long term. That's how we expanded our business."
Read More About Conditioned Air
2. Estero Bay Chevrolet: Radio Advertising Delivers Strong ROI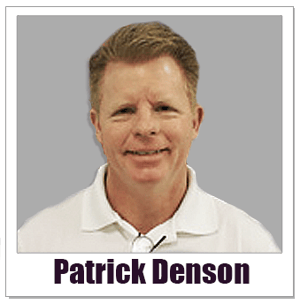 Until October 2007, there was no Chevy Dealer in Estero, Florida. That was the year Patrick Denson and Charles Winston built Estero Bay Chevrolet from scratch.
"During our first full year of sales," says Mr. Denson, "we sold 600 cars, 100 more than General Motors expected from us. This year, we are on track to sell 2000 cars. Advertising on Fort Myers radio has been part of our growth since the very beginning."
Shortly after the dealership opened, the economy went into a deep recession which made selling cars at a new dealership very difficult. "No one could get credit," says Mr. Denson. Our inventory was limited. And to make matters worse, gas was $4.50 a gallon."
"To make it through," he adds, "we went to work every day to establish our unique brand of integrity and fairness to separate ourselves from the older, established dealers. We also invested in advertising on Fort Myers radio to let car buyers in Southwest Florida know we were here and we were different from our competitors."
Mr. Denson became a big believer in radio during the 15 years he spent managing dealerships in Ft. Wayne, Phoenix, and Sarasota-Bradenton. "When I became an owner here in 2007, I had to make sure every dollar we spent counted, because, now, it was my money. Since we opened, advertising on Fort Myers radio has proven to deliver the value and return-on-investment we need to continue our year-over-year growth."
According to Mr. Denson, his dealership invests continually in Fort Myers radio. "Advertising on radio provides us with the biggest possible reach for a lot less money. We do some TV during our peak sales periods, but the expense doesn't make it viable for us to do consistently. And, since we've opened, we have never advertised in the newspaper."
Mr. Denson's radio advertising is a mix of branding and promotional offers. But, the one thing car buyers don't hear in an Estero Bay Chevrolet commercial is a disclaimer. "We never advertise any offer that requires a list of exceptions or fine-print," he says. "This would undermine our brand. I do not doubt that customers would perceive all that fast-talking as a lack of integrity on our part. That's why we never do it. That makes us unique."
Estero Bay Chevrolet's commitment to radio advertising does not go unnoticed by other small business owners in the Fort Myers-Naples area.
Read More About Estero Bay Chevrolet
3. Biggy's Place: Radio Advertising Leads to 65% Growth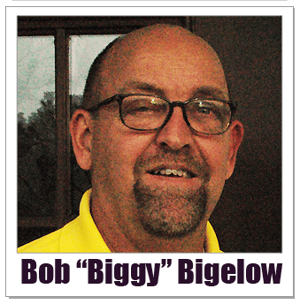 Biggy's Place is a 164-seat restaurant serving breakfast and lunch in Fort Myers. Since new owners took over the location just over five years ago, sales have increased an astonishing 65%.
"We've grown every year since we started," says Bob Bigelow (aka Biggy) who now owns the restaurant along with his wife, Dawn. "Advertising on Fort Myers radio has been a large, large part of our growth."
Mr. Bigelow has a strong pedigree for producing results in the hospitality business. Before Biggy's Place, he successfully owned and operated 18 Domino Pizza franchises throughout Southwest Florida as well as two Coldstone Creamery locations. "It was this experience," he says, "that taught me the value of radio advertising. So, it seemed only natural to me to include a budget line for advertising on Fort Myers radio when we opened Biggy's."
"Three months after we took over the restaurant, we began investing hot-and-heavy into our radio advertising," he says. "I've been involved in marketing for over 37 years, but I have never been as overwhelmed by the response to our current advertising. Almost every day a new customer will tell us they learned about us on Fort Myers radio."
To illustrate this last point, Mr. Bigelow recalls a very successful small business owner that works just up the street from Biggy's Place. "He drove by us almost every day but never knew we were here," he says. "Until one day, when he heard our commercial on a Fort Myers radio station. Now, he and his father come into our restaurant four times a week for lunch."
Over the past five years, commercials for Biggy's Place have run every single week on multiple Fort Myers radio stations. "We use a combination of 30-second commercials and 6-second commercials," says Mr. Bigelow. "We use the longer commercials to explain that at our restaurant, customers can get a burger at 7:00 in the morning or pancakes at 2 in the afternoon. We then use the shorter commercials just to keep our name top-of-mind."
Mr. Bigelow says, "Every small business in Fort Myers and Naples can make radio advertising work just like us. I recommend setting aside 6% of every sale to use for marketing. But the real key is to stick with it. You must promote…promote…promote. If a business does not begin to see results after about three months, then the problem isn't radio, it is a problem with the message. I learned that with Dominos, and I learned that at Biggy's Place."
"We went through several commercials before we hit on the right message," says Mr. Bigelow. "It took us 3 or 4 tries before we really got the results we wanted. Now, customers will brag to me how far they drive and how many other restaurants they passed to eat here. It's all because they heard our advertising on Fort Myers radio."
Learn More About Biggy's Place
4. Rock Solid Countertops & More: Radio Built This Business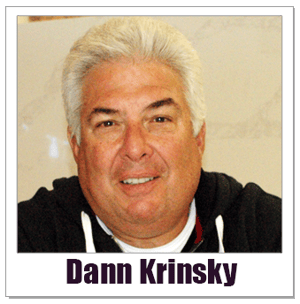 Advertising on Fort Myers radio built this business," says Dann Krinsky. He oversees the marketing efforts of Rock Solid Countertops & More, a Naples-based retailer of natural stone countertops.
"Fifteen years ago, when Hugo Vargas opened for business, the showroom was one-quarter the size it is now. There was half the number of employees. And there was no fabrication shop. It was a shoestring operation," explains Mr. Krinsky.
"Eleven years ago," he continues, "I convinced Mr. Vargas to advertise on the radio for the first time." Originally, Rock Solid committed to a weekend-only campaign on a Fort Myers rock-and-roll station for one month. "We saw results almost immediately and have been advertising on Southwest Florida radio every day ever since."
After a few months of advertising on a single radio station, Mr. Vargas noticed that a new auto dealer had moved into the area and seemed to be advertising on every local radio station multiple times each day. "He asked me," says Mr. Krinsky, "if we increased the number of Fort Myers radio stations Rock Solid was on and added more commercials, would we see greater results?"
"So," continues Mr. Krinsky, "we added a second radio station and we saw a huge increase in customers pretty quickly. We then added another, and another, and another. At one point, we were on running eight commercials per day on 16 different Fort Myers radio stations."
"For three years we used only radio advertising to grow the business," says Mr. Krinsky. "Based on our success, though, we were eventually able to expand into television and print to augment our radio campaign."
Learn More About Rock Solid Counter Tops And More
5. King Law: Radio Advertising Works For Me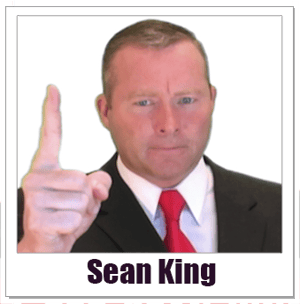 If you were one of the 802,000 people who tuned-in to a Fort Myers-Naples are radio station last week, odds are you heard a commercial for King Law. There's even a good chance you can sing their phone number, 888-SEAN-KING. These commercials help local attorney Sean King compete effectively against 2,525 other lawyers in Collier and Lee counties.
"Radio advertising works for me," says Mr. King. "My commercial has been on every day for the past seven years. Advertising on Fort Myers radio helps me reach clients from Marco Island to Venice. No other media has that kind of coverage."
Mr. King primarily represents clients who have claims involving personal injury, car accidents, medical malpractice, or wrongful death. "It is not unusual," he says, "to get calls from clients from an accident scene because they just heard our commercial on the radio. Sometimes it's right then, or sometimes it's a couple of hours later or the next day. But they call because they know me and my phone number from my advertising."
Starting with his very first commercial on Fort Myers radio, Mr. King has included the use of a musical jingle consisting of his, now, ubiquitous phone number. "Adding radio to my marketing plan allowed for the frequent repetition of the jingle. Now, almost anyone who hears my name in Southwest Florida can recall my phone number from the jingle. So, when anyone needs legal advice, they know how to reach me."
Mr. King believes radio advertising can be effective for almost any Fort Myers small business owner. "The key," he advises, "is patience. You can't just advertise for a week and expect it to work. It might take several months to see measurable results. I've tried newspaper advertising and phone book advertising, but it hasn't been successful. The reach and frequency I get from advertising on Fort Myers radio provide branding opportunities these other media can't."